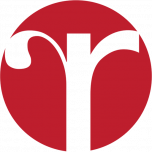 Altamirra is an online initiative offering art residencies and mentorship programmes. Altamirra, an idea which was a long time in gestation was finally birthed due to the pandemic crisis. It seeks to create a safe space for artists of any persuasion and at any point in their career, to re-examine and widen their practice.
One on One
Altamirra offers the One on One online art mentoring programme for ages 15 and upwards that will define and elevate your art-making practice through personalised one on one sessions. Open to all, the initiative provides affordable customised mentoring after an in-depth review of your art practice and doesn't discriminate between 'taught' and 'self-taught' artists. So, whether you are a person who finds image-making soulful or someone who desires to join any design discipline (visual, spatial or inter-disciplinary arts), the programme will identify, analyse and strengthen your expressive and communication skills.
Art appreciation and art history courses
Picture This
Picture This is a course on visual literacy for everyone and is based on the certainty that the eye can and must be trained. What makes an artwork pleasing or disturbing is something we can understand only if we take the time to respond and engage with it. Picture This is structured as an 20 hour module comprising a series of interactive slide shows, exposing you to artworks from all over the world, past and present. However, art history is not our pursuit but learning to get pleasure from art is. So even if you just delight in a riot of lines, shapes, colours and tones, you too would get pleasure from these sessions.
At the end of the course the participants will be able to look at artworks and read them with a trained eye and be able to enjoy, appreciate and articulate their visual experience.
The Meanings of Modern and Post Modern art
A 20 hour module that showcases a broad overview of modernism and postmodernism in art from late 19th century to the present. Designed completely as an audio-visual course, it is open to anyone above 15 years of age and is a quick overview of art, artists and art movements from Ingres to Subodh Gupta.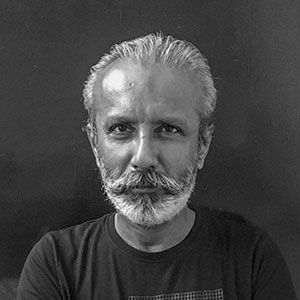 Apurva Kulkarni, an independent academic is also an artist, art historian and curator. A post-graduate in art history from Baroda (M.S.U) and a teacher for thirty years, he is the curator of critically acclaimed shows in the past decade like I am Red (a multimedia interdisciplinary group exhibition exploring Orhan Pamuk's novel: My Name is Red in 2010), The Unbearable Lightness of Being (a first of its kind mentored cum curated show of mid-career artists Praveen Naik and Vasudev Shetye in 2012), Bioscope (an exhibition of Rajeshree Thakker, Viraj Naik, Praveen Naik and Vasudev Shetye commemorating the centenary of Indian cinema during the IFFI in 2013), Efface (a solo exhibition of photographs by acclaimed photographer and visual artist Alok Johri in 2014) and Kama, Interrupted (a multimedia group exhibition in 2015 that reinterpreted the Kama Sutra). He has taught art history, design, cultural studies, art and film appreciation in institutes as various as the Goa College of Art, the Goa College of Architecture, at the BBA in MES College and the MBA in the Goa University, besides having taught at the Kala Academy's College of Music and Theatre and at various galleries in Goa.
He was the founder member of the seminal art group in Goa in the mid-eighties - Synchronicity. Besides introducing and pioneering curated art exhibitions in the state, he was an art critic during the early nineties: his essays have been published in The Navhind Times and the Gomantak Times. He conceived and hosted Lila in 2004, a weekly open studio which hosted interdisciplinary events that included talks, screenings and art demonstrations.
During the last three decades, he pioneered performance and installation art in Goa, held a solo show on drawings and participated in group shows exhibiting installations, assemblages and drawings in and out of Goa and in the United Kingdom and Germany.
In the past four years he curated the film club, Imagine at Gallery Gitanjali, screening documentary films exclusively on the arts. He conducted Studiolo, a series of lectures on sacred Christian art at the Museum of Christian Art, Old Goa. He curated film screenings for The Bigger Picture at Reis Magos Fort and lectured on art and artists, as well as for Face The Music, a film club devoted to documentaries on music in Sangolda.